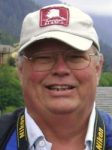 Weeia on My Mind is entertaining and the reader finds themselves rooting for Danni



When we last joined Danni Metreaux, a third level Weeia marshal assigned to Paris in Gypsies, Tramps and Weeia, she had just finished dealing with a threat from a band of Gypsies with the grudging assistance of her boss, Francois. In the course of the earlier Gypsy investigation, she met a young Weeia man named Iaen and now the beginning of a romantic relationship begins to bloom through Danni's confusion about her job and her life in Paris.

She is beginning to feel more comfortable as she meets more people and she begins to feel a little less isolated, but only a little since Francois is more remote than ever and Madame Marmotte continues to trash her behind her back. Now, she's faced with training a new level 1 marshal, Sebastien, whom she was neither expecting nor prepared for. Worse, he is Madame Marmotte's nephew, has Francois' approval and comes from an influential Parisian family. To top it off, Sebastien appears just in time to save her from getting her ass kicked by a gang of Serbian-Croatian mobsters. How embarrassing!

Despite that, they are soon deep into a case involving one of a kind art pieces apparently stolen from a private collection, and case in which a Weeia exhibiting a particularly strong gift of mental manipulation is allegedly manipulating humans to commit theft.

Like Gypsies, Tramps and Weeia, Weeia on My Mind is entertaining and the reader finds themselves rooting for Danni to overcome her challenges in Paris. There are hints about why Francois is not supportive, but his real story remains to be told. This book introduces Sebastien as Danni's junior partner and the route through which she can begin to interact with some the Parisian elite. It likewise identifies Iaen squarely in the role of Danni's boyfriend. Ho hum, I guess action and intrigue aren't enough; there must be some romance somewhere I suppose.

Oh…the story? If you want to know about it, buy the book. Those who love cozy mysteries, light fantasy and intrigue with occasional intense action should love it!
Clabe Polk, author, The CPMA Book Review Blog (see it at http://clabepolkmysteryadve.ipage.com/cpma-book-blog/weeia-on-my-mind-4-stars)